AltaModa Hair Salon
Altamoda is a modern, high-end, cutting-edge, trending hair salon that has been serving the greater Sturbridge area in Massachusetts since 2006. Our ambitious founder Geno Bifano has been cutting and styling hair professionally with over 20 years of esteemed experience. We pride ourselves on using only the most environmentally safe, tested, and proven hair products in the hair care industry. We offer top-shelf hair coloring along with the most fashionable hair styles and designs at a reasonable, cost-effective, competitive price – without sacrificing any valuable quality.
Our skilled experts handle each client to their utmost satisfaction with years of training in the fields of hair care, hair styling, and hair coloring. We're very selective in bringing in new stylists to join our respected salon. We're highly committed to a high standard of excellence that we deliver each and every day that we're open. We approach every client with the understanding that their hair is unique, beautiful, sometimes fragile, and requires an individualized approach to achieve its full potential and maximum long-term health. Our professional stylists will provide you with the most beneficial options for hair colors and haircuts with our Earth-friendly line of environmentally responsible Aveda products. We also offer professional make-up and salon appointments for bridal services, wedding services, special events, and proms.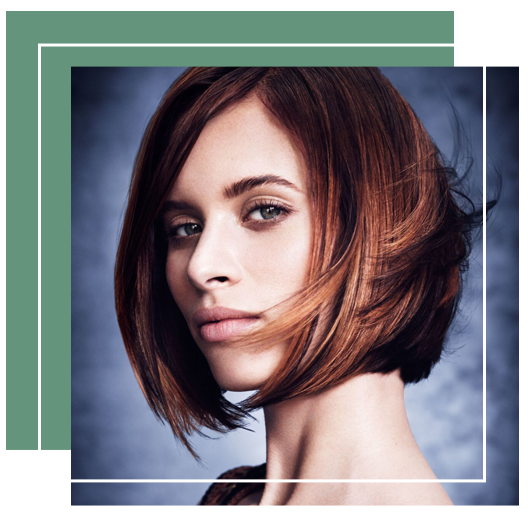 Aveda
We've been a certified Aveda-sponsored salon since February of 2016. We use their expertly crafted hair products to provide cutting-edge style without leaving a harmful environmental footprint. We carry Aveda shampoos, conditioners, and hair coloring because we respect Aveda's mission to be an industry leader that reduces its contribution to climate change.
Bridal Hairstyles
We want you to feel as relaxed as possible. When you book your bridal services in-salon, we make certain that both you and your bridal party are happy and calm. We offer champagne while you're there and the perfect environment to start off your day. We make sure everyone will be looking their best for your pictures!