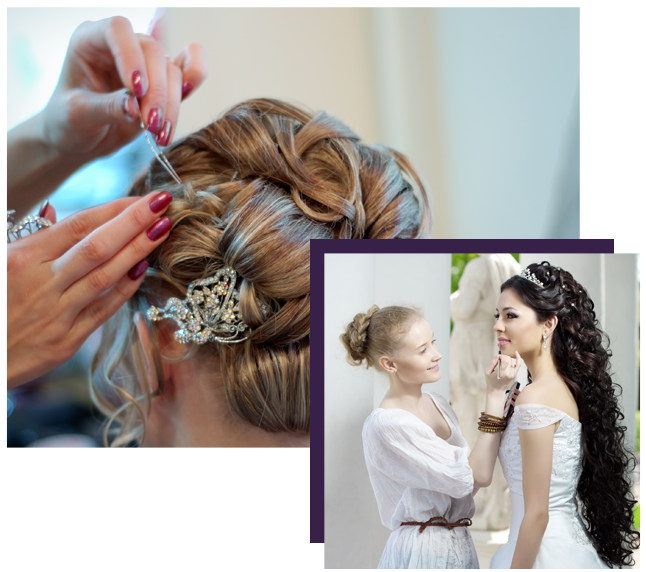 Bridal Hair and Makeup Services Sturbridge, MA
Your wedding day is incredibly important and we don't want it to be stressful. By booking your bridal services at Altamoda, you gain a reliable, committed partner in keeping your bridal party on track. We also offer our bridal salon clients an entire relaxation package to create the perfect, stress-free environment for the upcoming big day. Altamoda is the ideal spot to prepare for what's often the biggest event in our clients' lives. Our expert wedding coordinator will stay in touch with your wedding preparation team to stay on time, every time. We make sure to take care of each and every bride who walks through our doors in order to unlock their true inner beauty and potential.
Bridal Services Tips & Advice
We have a few valuable tips for grooms, brides, and members of the bridal party. For the quickest, most convenient service, we advise that you contact Altamoda as soon as you have a definite wedding date in mind. Doing so will make it easier to set up your appointment schedule as well as to request any stylists. It can also save you time to book a reservation for your entire bridal party at once. We recommend booking an exclusive time slot so that your bridal party doesn't have to wait. We'll work with you during any of our business hours to accommodate you. We'll also help you plan ahead for the wedding date to to possibly reschedule in case the wedding date falls near another special event or holiday.