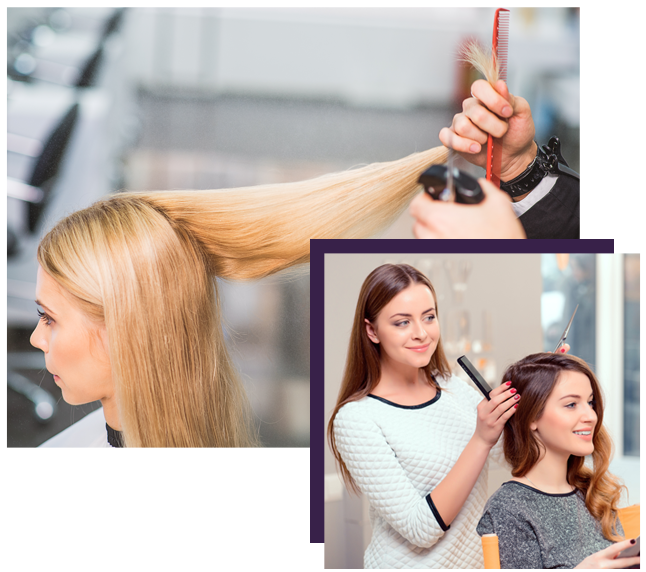 Hair Salon in Sturbridge
Since 2006, Altamoda has been the premier hair salon in the greater Sturbridge area. We use only the finest products on our clients to provide quality hairstyles at a competitive price.
Our stylists are experienced and knowledgeable. We understand that no two hair types are the same, and that many times what works for one client won't always work for another. Our approach is individualized, which is the only way to achieve the beautiful results that our clients have grown to expect. If you don't have a specific hairstyle in mind, our stylists will consult with you about your cutting and coloring options to ensure you're satisfied with the results. We offer wedding day hair services, prom services, and make-up services as well! To book an appointment with one of our talented stylists, please call 508.347.3400. Walk-ins are always welcome.
About Us
We strongly believe in giving back to the communities around us. We understand that Altamoda isn't just a salon – it's a part of your neighborhood. As a result, we've provided hair care services to many of the same families in the greater Sturbridge area for over 10 years. We recognize our regular clients and feel tremendous gratitude toward all families that provide us with their continued support and patronage. In the Sturbridge area, we've helped to sponsor the local Sturbridge PMC Kids Ride raffle with a series of donations. We've also helped to sponsor local wine tastings, silent auctions, and music trivia through contributions of time, funding, and gift certificates. When the holidays roll around, we often run special events and raffles with exciting prizes to encourage community outreach and participation. As a frequent sponsor of local events and activities, we want our clients to understand our salon's priorities and values.