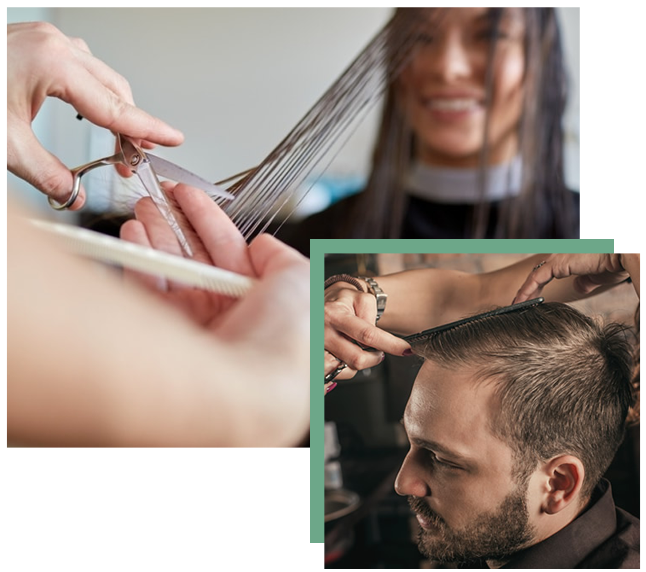 Aveda Hair Salon
Altamoda believes in beauty with a purpose. We want to empower our clients by setting a positive example of how we do business. To that end, we only use the highest quality of environmentally conscious brands. We've been a certified Aveda-sponsored salon since February of 2016. We use their expertly crafted hair products to provide cutting-edge style without leaving a harmful environmental footprint. We carry Aveda shampoos, conditioners, and hair coloring because we respect Aveda's mission to be an industry leader that reduces its contribution to climate change. Like Aveda, we at Altamoda encourage responsibility in our everyday choices. We never sacrifice substance for style. We will continue to offer Aveda's organic guarantee too at our salon.
Aveda Hair Environmental Impact
Through our partnership with Aveda, we're saving the environment one step at a time with a focus on beauty that doesn't sacrifice the health of our customers or our planet. Aveda is currently running a very successful clean water initiative with several incredibly helpful ways to donate and give back. To date, Aveda has provided safe drinking water for over 10,000 people by funding the surrounding reservoirs and treatment plants in this part of the world. Participating Aveda salons sponsor a clean water drive every year in April. This happens naturally through the regular booking of appointments – a fraction of the sales from these appointments go toward the same types of clean water drives that have proved so necessary and effective in saving less fortunate, drier, water-starved parts of the world that require immediate aid.
The Aveda Difference
Aveda products don't just represent another high-quality hair care brand – they're good for you, good for the environment, and good for business. Altamoda is incredibly thankful to its clientele for supporting our transition toward a safer, more conscious salon. As an official partner, we're proud to work with a company that tirelessly supports renewable energy of all kinds, sustainable manufacturing, and the prevention of future emissions of harmful greenhouses gases into our rapidly depleting atmosphere. With Aveda, you can watch your business grow with products that perform by unleashing your artistry through a brand with a purpose. Altamoda encourages all of its clientele to try the Aveda brand and feel the difference.