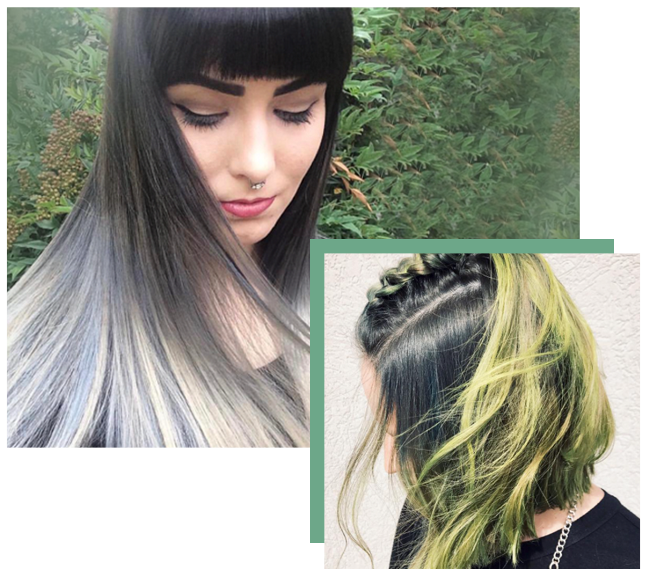 Hair Color Services Sturbridge, MA
Hair coloring is one of the most important ways that you can look your best. At Altamoda, we believe in using quality color to make your hair vibrant and beautiful while also ensuring that your color will last as long as possible between appointments. Coloring hair alone isn't easy, so rely on the professionals. Depending on the base color of your hair, the products you use, and the composition of your particular hair, it takes a great colorist to get it just right. Our expert stylists are color professionals who are educated in the latest modes of color by using only the highest quality color lines and Aveda products.
Select the Right Color
The right hair color, of course, can be a complicated process for the unprepared. Getting the perfect tone and shine requires consistent maintenance and the right products. One method for maintaining your ideal hair color is through glossing services. Even though glossing is less permanent than other color treatments, they're effectively more gentle on fragile or under-nourished hair. Glossing can be a tremendous benefit for maintenance, hair health, and long-term coloring solutions. Applying a gloss can help fill your hair, close down open cuticles, and create a sleek, smooth finish. Glosses are perfect for neutralizing undesirable tones. At Altamoda, we can help you find out how to choose the very best gloss in order to achieve your perfect hue. Using the right glossing technique, you can effectively fill porosity, correct unwanted tones, and maintain the vibrancy of your hair color. For the perfect shade every time, make sure to book your next hair coloring appointment with us. Altamoda can make your hair truly shine.