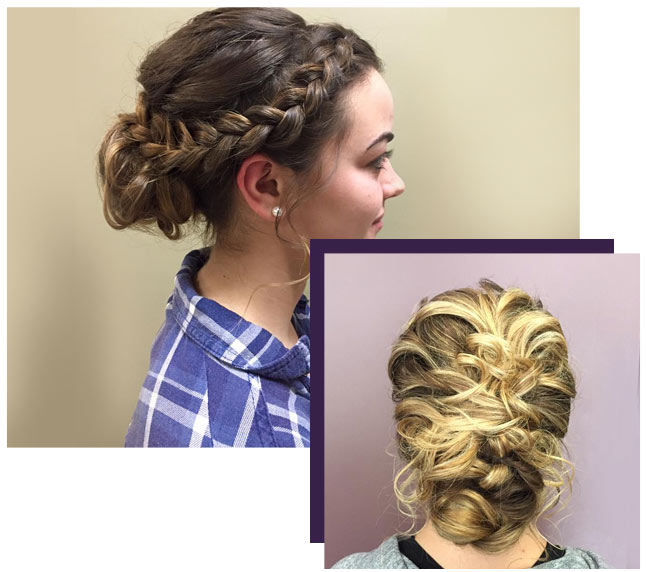 Hairstyle Services Sturbridge, MA
Welcome to Altamoda Hair Salon! We specialize in creative hair design for all types of hair. Our talented team of experts love to create new looks and styles that are inspired by fashion yet committed to your needs and desires. While women's fashion needs have traditionally driven the hair industry, we at Altamoda Hair Salon are committed to providing the latest trends and techniques for both men and women. Our hair stylists provide innovative hair coloring methods and great hair fashion to fit your busy lifestyle. Altamoda Hair Salon has also recently added a full line of the best Aveda hair salon products to cater to our individual clients' needs. This line include products for sun-damaged, color-treated, and over-processed hair, in addition to products that accentuate your hair style. Please stop by our salon and say hello to our owner, Geno Bifano, who runs our establishment with constant communication and love for his work. You can also enjoy a complimentary cup of coffee while you make your next hair appointment!
Comfort
When you get your hair cut at Altamoda, we want you to feel comfortable. That's why we provide a bright space filled with windows, a fresh, clean interior, and a sophisticated and calm tone. Our expert hair stylists are professionally trained, warm, inviting, and knowledgeable about their field. There's no other hair salon in MA that will serve customers with the same level of professional care and courtesy than at Altamoda. The key to the popularity of Altamoda Hair Salon is comfort. You can sit in our chairs for hours feeling relaxed. Our shampoo benches are designed to alleviate the stress placed on the neck, achieving a carefree experience in relaxation.